Google product reviews algorithm update surfaced on 8th April 2021. Sites that are already following the new product guidelines and Webmasters who have done changes recommended by Google are getting out of it. Sites are losing traffic that is still not implemented the changes.
What is Google Product Reviews Algorithm Update is All About?
Let's understand our buying psychology first in different scenarios. Just recall your last purchase from any online platform. Have you considered the product reviews before buying it? You must have rejected a product if you feel the product review is fake or reviews are suggesting that the quality of the product is not at par. Also, in the same case, you must have to buy a product or service if the reviewer provides an in-depth real experience of the product.
With the above statements, we can smell that what Google exactly seeking from the publishers or webmasters. Yeah, It's the sense of reliability that Google wants for its users. The new Google product reviews update will prioritize showing the websites up in the search that explains a product with real data and experience.
What Google Officially Said about Product Reviews Update?
Google loves EAT! Did you not get that? Its Expertise, Authority, and Trustworthiness. If you analyze any of previous Google core algorithm updates, you will see Google is turning into a tough guy on quality content. April 2021 product review update is again showing the same vision of providing trustworthy content to its search users.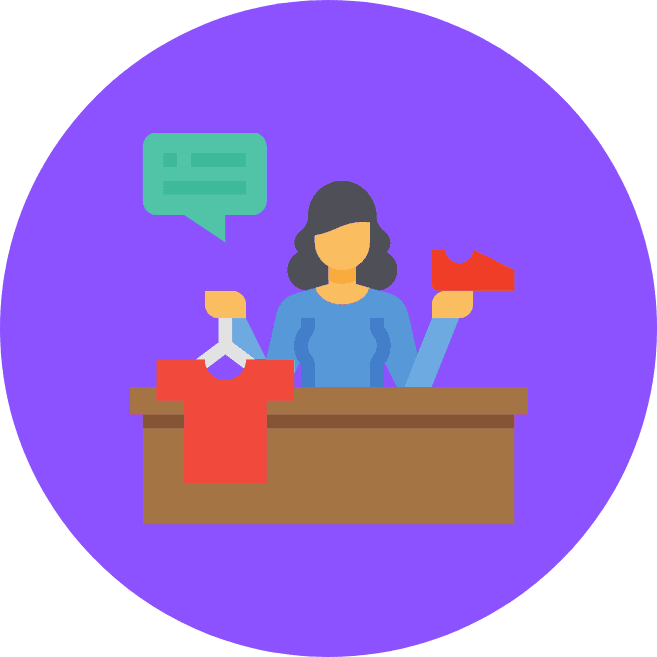 From this, we know people appreciate product reviews that share in-depth research, rather than thin content that simply summarizes a bunch of products. That's why we're sharing an improvement to our ranking systems, which we call the product reviews update, that's designed to better reward such content.

— Google Search Central Blog
---
Understand the logic with this example-
Review article published by site B.
There are two product review sites, A and B. A has published a review post named '10 best laptops for blogging'. Site A has done extensive work to collect data for every single laptop. He evaluates buyer reviews, checks the product ratings, then researches multiple characteristics pros, and cons features for every product. Oh, that's lots of work A has done to create this amazing list of best laptops for blogging.
What do you think of the review post created by A? It's looking great, and this is the way we are learning till now. Let me tell you, site A didn't provide a single real experience to us. A is publishing review experiences of other buyers, and these buyers were never contacted or interviewed by him to get their product experience. He simply copies and pasted the other user's reviews.
Now Look at the review article published by site B.
First of all, the publisher of site B [a gadget over with the expertise in the niche] bought the product himself and used it for a while to experience the competitive advantage of the laptop. He included all the information in a video to support his claims.
Further, he interviewed few more users to check if his experience matches them. Also, he compares 3-4 best available laptop options and provides the readers his insights. Now, a buyer is getting a true authoritative review by a technically sound person] that helping a buyer to make his final buy decision. That's what Google wants from publishers.
What is Your Take Away from the Above Mentioned Example?
Let's learn the pin points-
You must know the product and its technology as an expert if you wish to review or affiliate it.
It will be great if you can include a demo of the product that can guide its usability.
Ask yourself, Why your readers must agree with your review? Are you convinced to buy the product yourself?
As a reviewer, are you able to find some distinctive qualities of the product? Simplifying the statement, we should determine whether the product is behaving similarly or differently compared to promised deliverable.
The product must be physically present to perform various checks.
Providing real user experience and interviews makes it a great review article.
If it is a review post, don't let it be an endorsement [affiliate] article cum review post. Don't mix both the concept.
An honest reviewer takes in the downside of the product along with benefits.
Do a complete product SWOT analysis [strengths, weaknesses, opportunities, threats].
---
The Most Affected Websites by Google Product Review Update
---
Affiliate Websites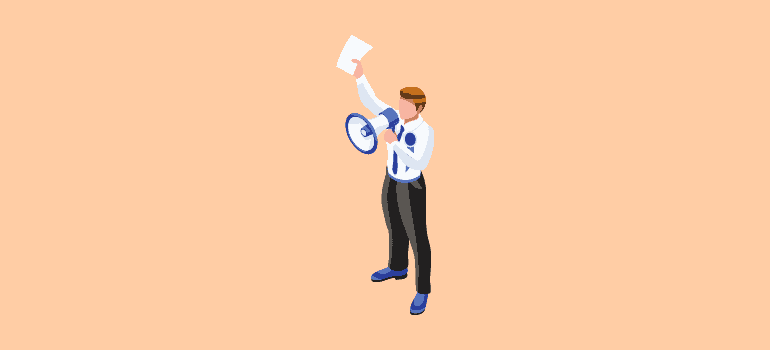 Here Affiliate websites mean we are creating an article or tutorial by inserting 3rd party relevant affiliate links. These links are actually supporting your content. Technically, It's not a product review article. I would say you are promoting a product or service based on your own experience using them.
For example, BlogStudies best WordPress plugins blog post is a handpicked list of plugins to help beginners. I have included top plugins like Rank Math, Smash Balloon, Sucuri, and PushEngage in this list. The point is that I haven't written any product review that can elaborate on how to set up these plugins? How they work? I didn't share a performance matrix or data. It's a simple and curated list of plugins that I am recommending in my blog post.
Based on my experience, I am quite sure every beginner will be benefited using these plugins. Also, I have inserted affiliate links of these plugins in my blog post. Technically I am endorsing these plugins. If you click on these links and buy them, I will be awarded a small affiliate commission. You will get it at the same price that is mentioned on these plugin's websites.
In another article on how to start a WordPress blog, we are suggesting beginners opt for Bluehost hosting. It provides them improved website performance at a competitive price. So again, here I am endorsing and recommending Bluehost based on my experience but not reviewing it.
Don't worry if you experience a dip in web traffic. It will be restored soon if you create promotional content like above. It won't be affected by Google's Product review algorithm update for sure.
Product Review Sites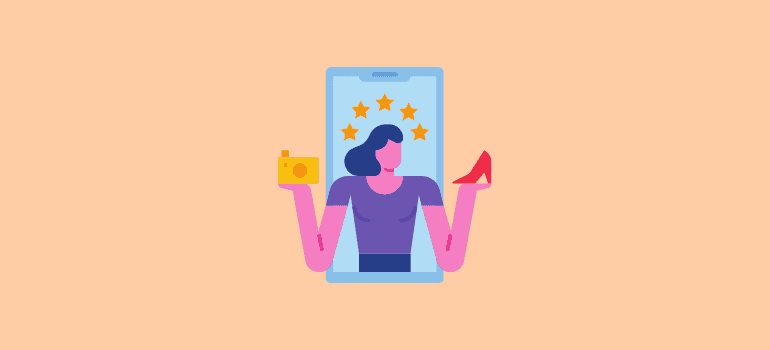 Product review update has mostly acted on review sites and individual review articles if published on any website. They have to comply with the guidelines published by Google to grow the user base. I would recommend you visit bestreviews.com to learn how to review a product. This website one of the most praised product review sites in the world.
eCommerce Sites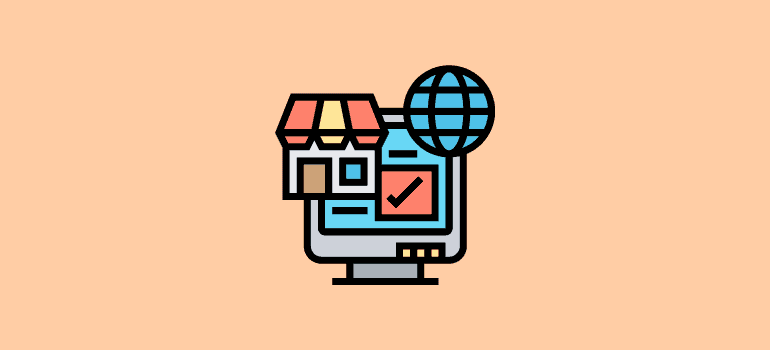 Are you an online seller? If you are experiencing a dip in website visitors, let me tell you this is because of the product review update. It is difficult for me to make a buying decision if I don't get full information about your product. I am seeking several pieces of information mentioned below.
How your product is better than other similar products?
Do you have any durability test data of your product?
A video description of the product will make it easy for me to make buying decisions.
We consider many factors while shopping online before adding the product to the cart and proceed with the final payment.
Imagine you have a sense of my buying behavior and include all those factors that I am looking for as a consumer. Don't you think it will save my time and facilitate me taking my decision faster? So I would recommend you to include maximum information about your products, believe me, your sales conversions will increase significantly.
What Won't Work After Product Review Update?
The dirty games of SEOs.
Copy-paste strategy.
Half-cooked reviews won't pull web traffic anymore.
lets understand above mentioned terms.
The Dirty Games of SEOs
Assume your website is selling or reviewing women's clothing. You hire a bad SEO guy and make a deal to rank the website or products. Now here comes the game.
Here I am not saying every SEO guy plays a backlink game to boost rankings in search engines in a very short time. You will be surprised to learn that some guys actually do it. Let's understand how they do it?
Your site gets multiple backlinks through your SEO guy's work. Are they quality backlinks? No, they ain't. Because Your site visitors are not searching for women's clothing. They are landing on your site because of SEO's awful smart work.
The guy inserts backlinks on irrelevant sites despite knowing your site reviews women's clothes. Your site will rank high but soon you will found the same poor SEO performance as it was.
Now, product algorithm update this artificial backlink saga won't work because Google is smarter and knows where the original content actually exists? Also, whether the backlinks are relevant or not.
Please note many of you must have read everywhere that backlinks are great for rankings. But Google search advocate John Mueller says that Google doesn't consider backlinks as a ranking factor. Even I was surprised to learn this when I read this information for the first time.
Copy Paste Strategy
Many publishers out there don't believe in creating original content, mostly done by beginners. They simply copy the content from established sites, remove internal and outbound links. Then insert their own affiliate links inside the copied content and publish it.
The same applies to product review sites. Now to be a successful product reviewer, you have to produce genuine reviews as per Google guidelines.
What do you think? Are they smart enough? No, they ain't smart as Google. They may get success in the short run but will be out of the picture soon.
As a publisher or product reviewer, keep one thing in mind: imitating content, rewriting, deleting, or inserting additional text won't be original content. Google will find you doing this too. We all publishers create separate terms of use pages to protect our hard work from copyright infringement. Now, Google is also more serious about it.
Half-Cooked Content Won't Pull Web Traffic Anymore
I will make you understand this in the context of the product review post. We have already discussed perfect product review posts that Google is going to expect from publishers with the examples. In short, I would say if your review post is avoiding the current product review guidelines, it will be half-cooked content.
For example, while reviewing a product you may miss the product physically available to show the functionality in practice. You may miss other must include elements like user interviews, product comparison, support videos, deep research of the product. Also, tell your readers the difference between product claims and original performance in different environmental conditions. Your true reviews will make it easy for them to decide on buying the product.
I hope you will love this post. Specially if you review products and services, affiliate marketer, or owner of a eCommerce website.
Our Social Addresses
Be with us on Twitter, Facebook for something new and value additions. Also, for the latest WordPress updates and SEO tips.
We request you to join our Facebook group BlogStudies Vitamins. You can ask questions and interact with group members there. We encourage you to share your WordPress experiences with WordPress enthusiasts.